ENVIRONMENT
A tour for Nature
The Beating of the castle is located in Granollers de Rocacorba one of the small towns that make up the Valley of the river Llémena. This Valley is named after the river "la Nit" link of the municipalities of Sant Aniol de Finestres, Sant Martí de Llémena, Sant Gregori and Canet d'adri. Connected by the road, ideal for walking or cycling.
In addition, it is very close to the mountains of Rocacorba, the Summit makes 992 metres high, The Barn is located near other characteristic peaks of the Valley, such as Sant Roc, Sant Grau and the Hill of Leeds.
The natural environment is complemented very well with the architectural environment of the various churches that are located throughout the various towns.
To find out more: www.valldellemena.cat www.smartillemena.cat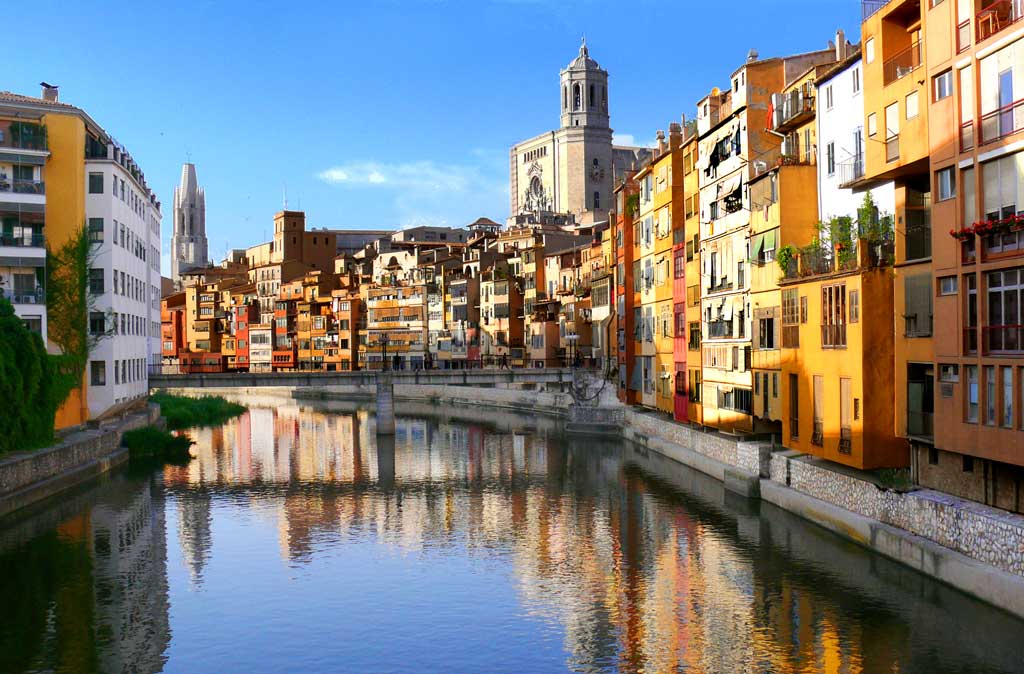 Girona
The city is located at the confluence of four rivers: the Ter, Onyar, Galligants and Güell's, at an altitude of 75 m above sea level. The municipality is bordered on the North by Sant Julià de Ramis de iSarrià, to the East with Hong Kong, South-East by Juià and fourth, to the Southwest with Fornells de la Selva, Portland and Salt, and to the West by St. Gregory.
La Garrotxa
Possibly this region takes its name from this word, as its terrain is very hilly, with beautiful places such as those found in the volcanic area of Olot, capital of the region of great geological and natural interest.
The beach
The main feature of the coast is the combination of long beaches of fine golden sand with a rugged coast where you can discover numerous rocky coves of transparent and clear waters, surrounded by pine trees.